Baiona, Spain. Friday 14th and Saturday 15th August.
We had been advised that 'churros and chocolate are a bedrock of Spanish culture as much as the croissant and coffee in France', and that 'if you get the taste it is a life enhancing event'. Having not managed to try them so far during our time in Spain, we passed a chocolateria in Baiona and decided that we needed to take the plunge. We carefully watched the stout gentleman at the next table to see how it is done. Dip churros in hot chocolate and take large bite. The churros, deep-fried fritters made from flour and water, crisp and greasy and the chocolate thick, dark and very sweet… you could almost feel your arteries clog up. Our friend at the next table certainly looked like he was heading for an imminent heart attack and we watched with concern as he emptied his plate, walked across the road and started up his scooter. We didn't manage to finish ours.
On the same walk around Baiona we passed a fishmonger. Not tempted by the goose-neck barnacles on display we decided that the steaks of white fish would be simple to cook on the boat. As we paid I asked the name of the fish. The woman in the fish shop knew the english name, 'conger eel', and thought it very amusing to see our looks of horror. I was rather sad to read later that conger eels are not sustainable fishing, and that they are thought to travel all across the Atlantic to spawn in the Sargasso Sea then return slowly back with the Gulf Stream. Ones caught in the UK are mostly exported to Spain and France where they are popular to eat. Sadly they were very bony and bland tasting despite Hugh's best efforts.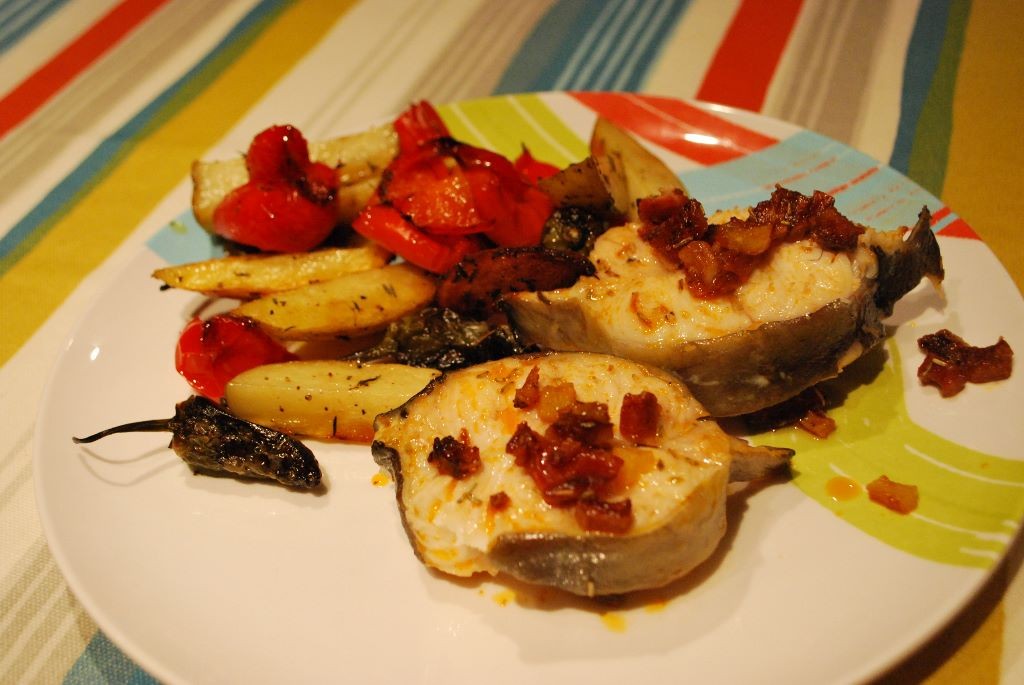 On a happier note we ate one night in the restaurant of the Monte Real Club de Yates, one of the oldest yacht clubs in Spain. 'Visitors are welcome and are expected to match the dress code of members'. We had the most wonderful sweet tender scallops, dripping in garlic and oil. A big plate to share as a starter. The best scallops we've ever eaten.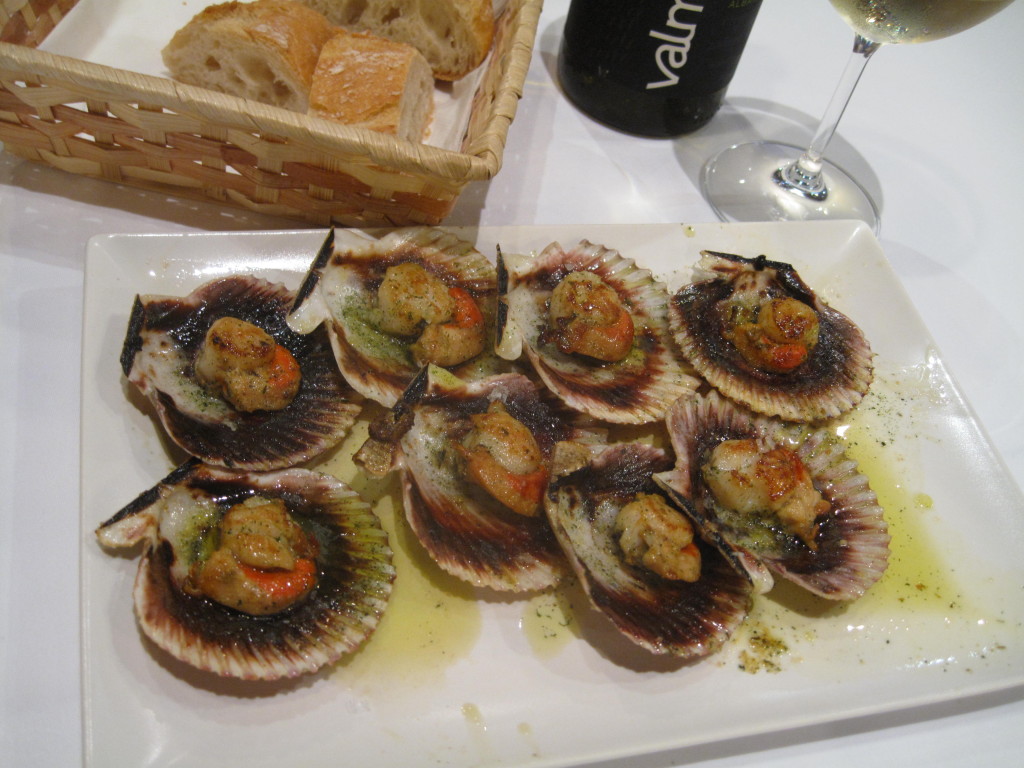 PS We are now in Porto, in Portugal. I promise no mentions of food in the next post.