Saturday 20th August 2016
We are now back in gorgeous Grenada after two months in Bristol having had a busy time catching up with family and friends. We had timed our return home to be able to vote in the EU referendum and were deeply depressed by the result. But life somehow must go on and Hugh went walking in Dorset with his grumpy pals, I played with the Ambling Band at Glastonbury and in Perpignon, and of course there was The Wedding. Nick and Mazz got married in the Royal Chelsea Hospital which her father manages and we were delighted that they spent their honeymoon in Grenada on Vega and sailed to Tobago Cays and back. They seem to have had a good time despite the heat with no particular mishaps.
We got back to Grenada three days ago after an eight hour flight from Gatwick but I need to get you all up to date with some notes I made in Grenada before we left in June but never got around to posting in the blog: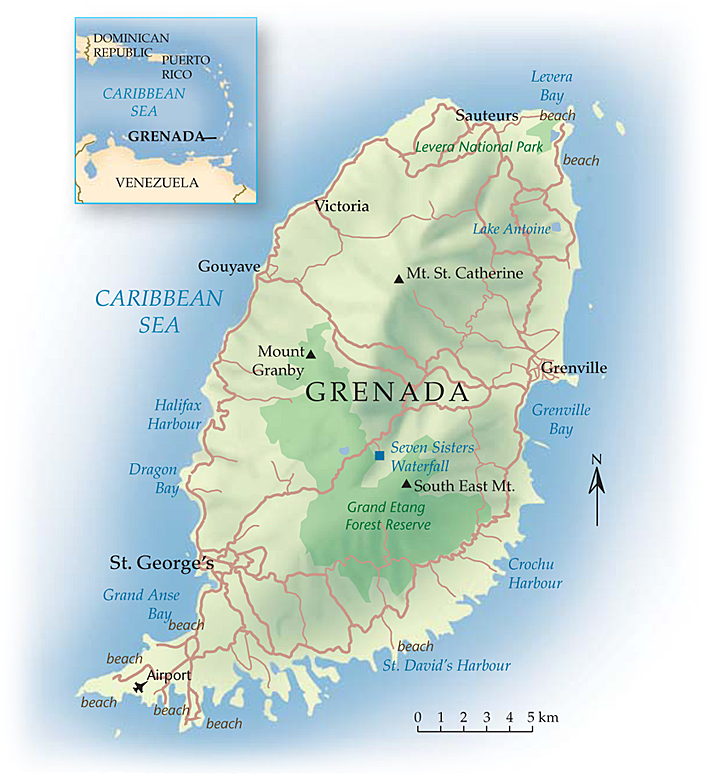 Wednesday 1st to Wednesday 15th June
The hurricane season in the Caribbean is from June to November and our insurance company insist that we are south of St Lucia between these dates. As the weather gets uncomfortably hotter many cruisers leave their boats in Grenada for the summer, which is also the rainy season, and return home, but there is also quite a community of yachties living on their boats here. Trinidad and Tobago used to be the place to leave your yacht but with increasing concerns about theft and violence on these islands and after some recent attacks by pirates from Venezuela on boats travelling south from Grenada to Trinidad, the boat yards here are becoming the more popular place to haul out of the water.
We had arranged to have Vega taken out of the water at Grenada Marine, a boat yard at the end of St David's Bay, one of the deep bays along the south-east corner of Grenada where there is a succession of sheltered coves full of yachts at anchor, small marinas and boat yards. We arrived after a very lumpy seven hour sail down from Carriacou, then along the east coast of Grenada, heavy low lying cloud sitting on the dark mountains, dense green vegetation covering the fingers of land protruding into the sea. Without GPS and our plotter it would have been a real challenge to identify the entrance to St David's Bay amongst the numerous headlands along this bit of coastline. As we approached the entrance heavy cloud moved overhead and the heavens opened, wind whipping rain under our sun canopy and the sea into angry peaks and troughs, and then as the rain increased it flattened the grey sea. It was impossible to see the entrance to the bay so we waited outside until the rain eased and visibility improved enough for us to identify the buoys marking the channel through the reef into the small cove where we could pick up a mooring buoy. We wanted to visit the team at Grenada Marine to discuss our haul out on 13th. The next day by coincidence friends Terry and Carol were having their boat, Little Dove, hauled out and we caught up with them over supper that evening.
The following day we motored a bit further south and anchored in a bay outside the tiny marina at Whisper Cove, run by a French Canadian couple. Here we idled for a few days and attended a Cruising Club supper where we met up again with friends Paul, Jayne and Lily (last seen on Mustique). At this event we also met Paul and Rachel Chandler, the couple who were kidnapped in 2009 off the Seychelles by pirates from Somalia and held for over a year before being released. Despite the horrendous time that they must have experienced they have continued to cruise in their yacht Lynn Rival, which was recovered by the navy, and had been spending time along the east coast of South America, Uruguay and Brazil, before reaching the Caribbean.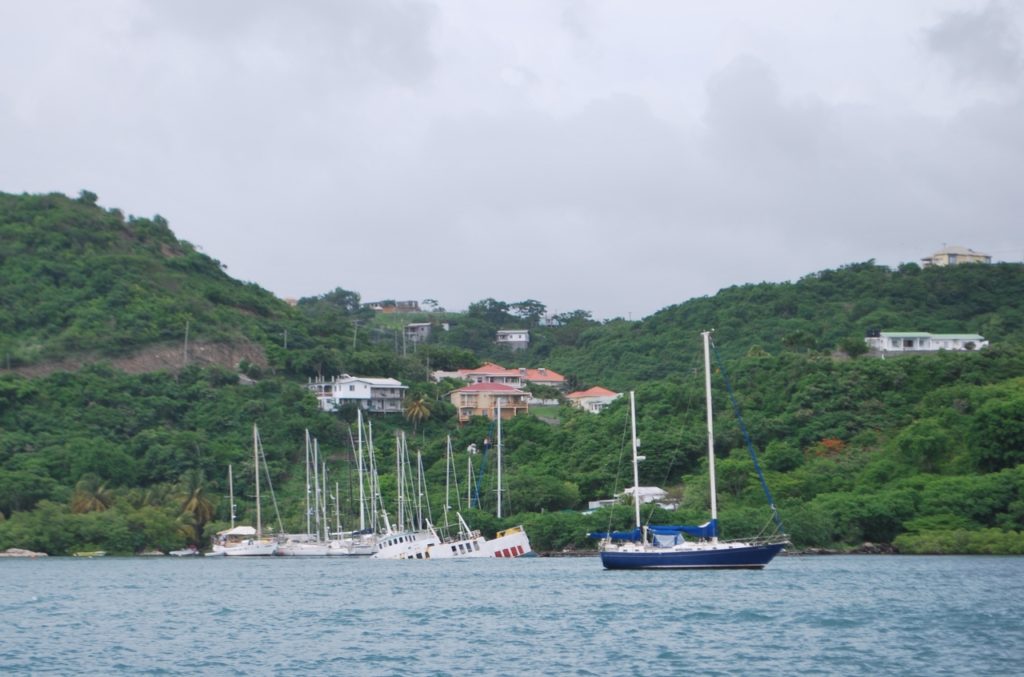 From here we moved to Le Phare Bleu marina. Phare means lighthouse in French and there is a restored lightship brought over from Sweden which is being renovated to serve as a bar and restaurant, with shower facilities for the marina. We had a busy week doing all those jobs that needed to be done. Hugh serviced the engine, took down and washed the sails and we packed them away, we sorted through cupboards and cleaned Vega inside and out. In between I found time to lounge at the pool and we got into the mostly Canadian/ American cruisers community in the marina with happy hour from 4 to 6pm in the bar.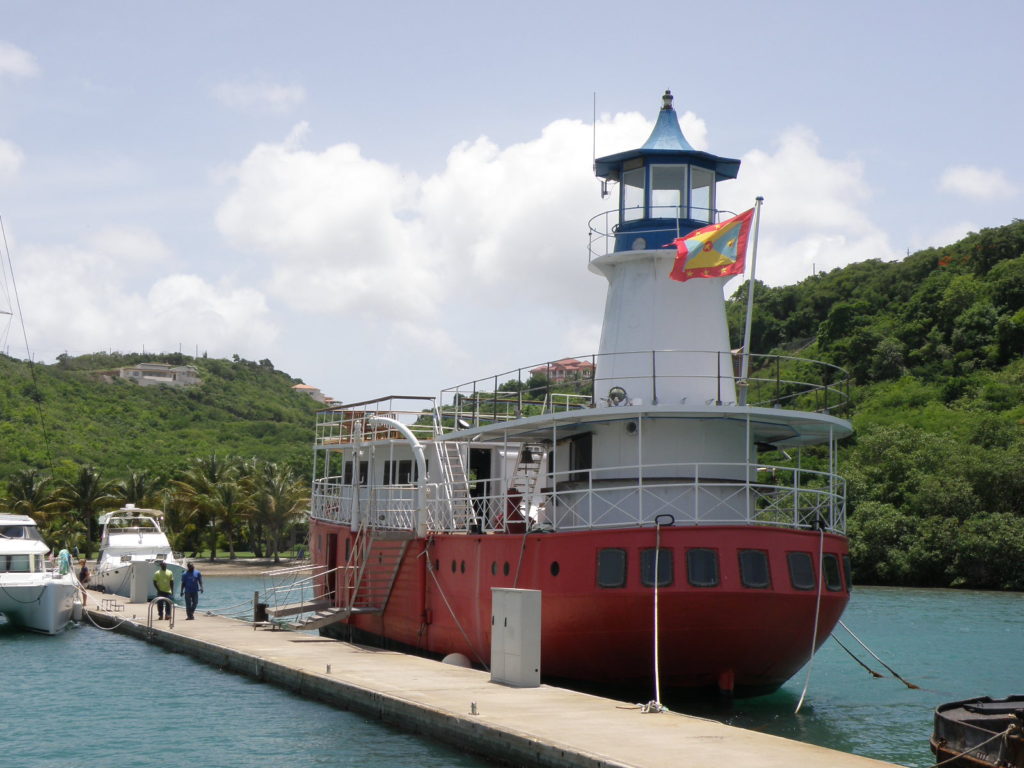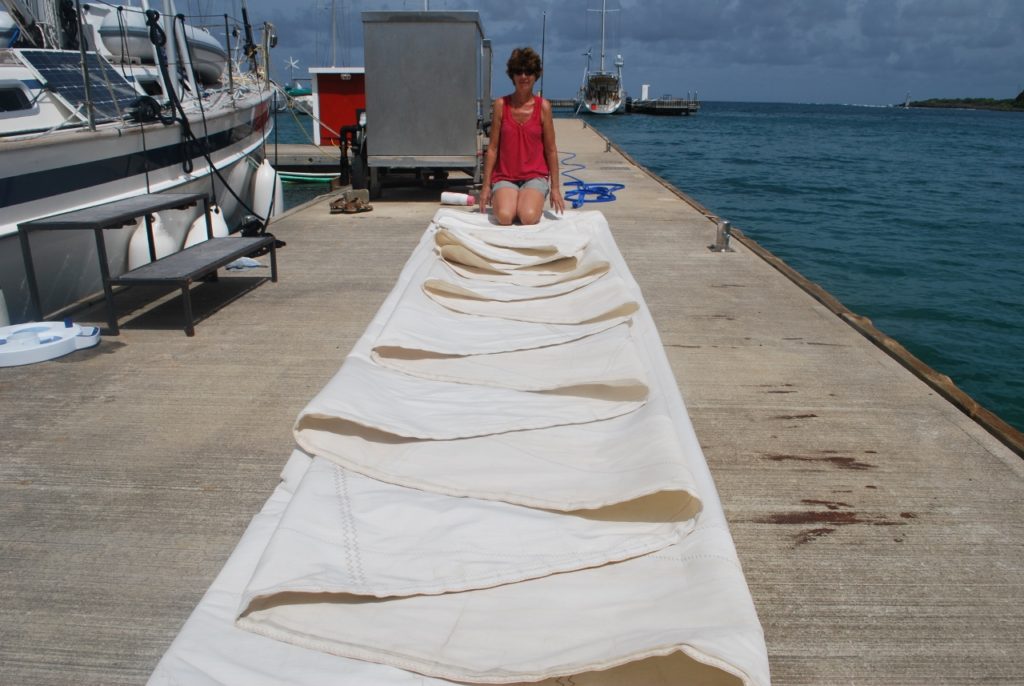 We didn't get time to see much of Grenada but joined in a trip to the north of the island, in a minibus driven by Shademan, to see Leatherback Turtles.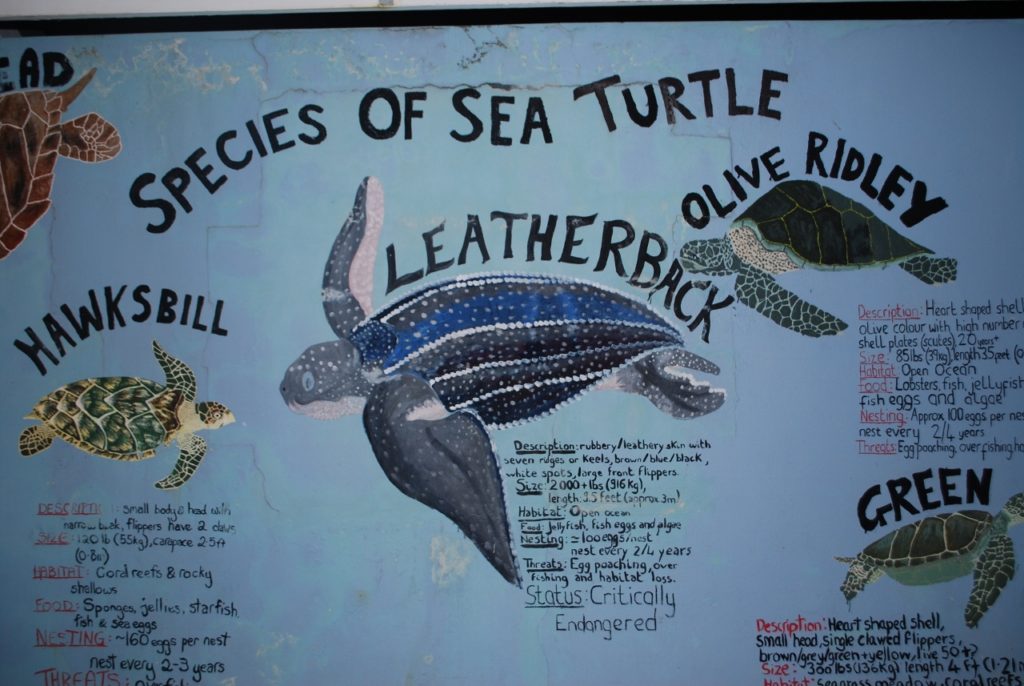 We arrived after dark and our group was led along the beach by a guide and we waited until told by one of the researchers that a turtle was coming out of the sea. The female turtle drags herself slowly and laboriously up the beach about 30 yards from the sea, then using her back flippers to flick sand out of the way, she digs a hole about 2 foot deep before laying her eggs one by one. The eggs are perfect white spheres the size of golf balls and the researcher, a young American student, counted 125 in total, as well as tagging the adult turtle. The turtle was a huge prehistoric looking creature measuring 5 foot long and 4 foot wide, her smooth shell felt more like vinyl than leather, her flippers firm and her body soft and warm. Having finished laying the eggs she slowly filled in the hole, resting frequently as by now she looked exhausted, dragged herself around the area to disguise where her eggs had been laid, then finally turned around and made her way back down the beach and into the waves, gradually disappearing from sight. As we returned along the beach our guide noticed trails in the sand and led us to where some turtle hatchlings were digging their way out from their nest, climbing up and over each other, emerging out through a hole in the sand, and looking rather dazed before finally scuttling off down towards the sea. It was extraordinarily moving to think how these tiny creatures, only just over two inches long, might one day grow into a huge six foot adult turtle – if they are very lucky as only one in a thousand hatchling will survive to be an adult. Our young guide told me that he was brought up in a village behind the beach and that his grandparents used to kill the turtles for food and dig up the eggs. Now that is banned and he makes a living showing tourists the turtles. I took some photos but mine didn't come out so here are a couple taken by Jayne. We were only allowed red light torches as white light can confuse the turtles.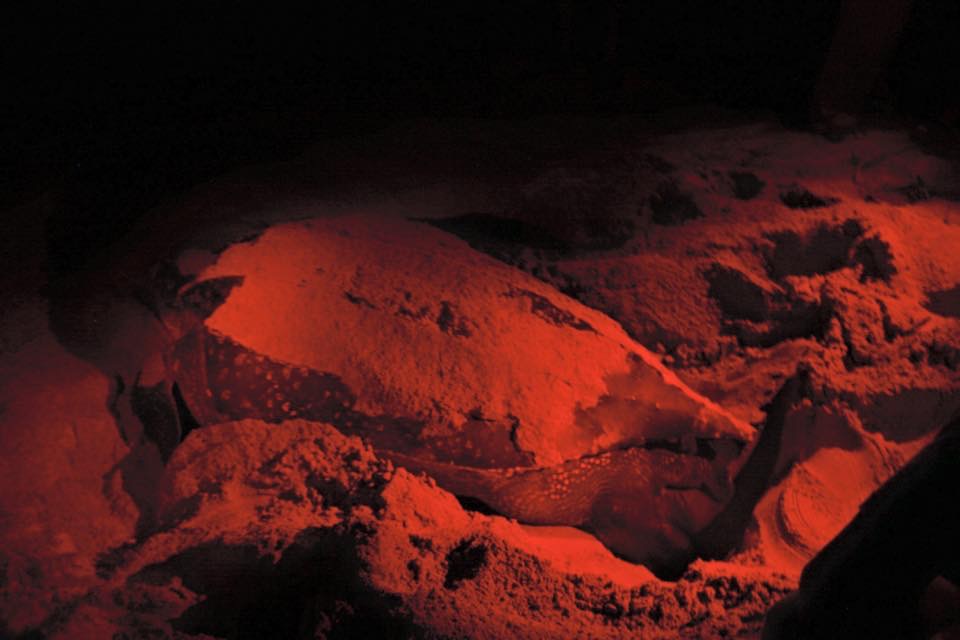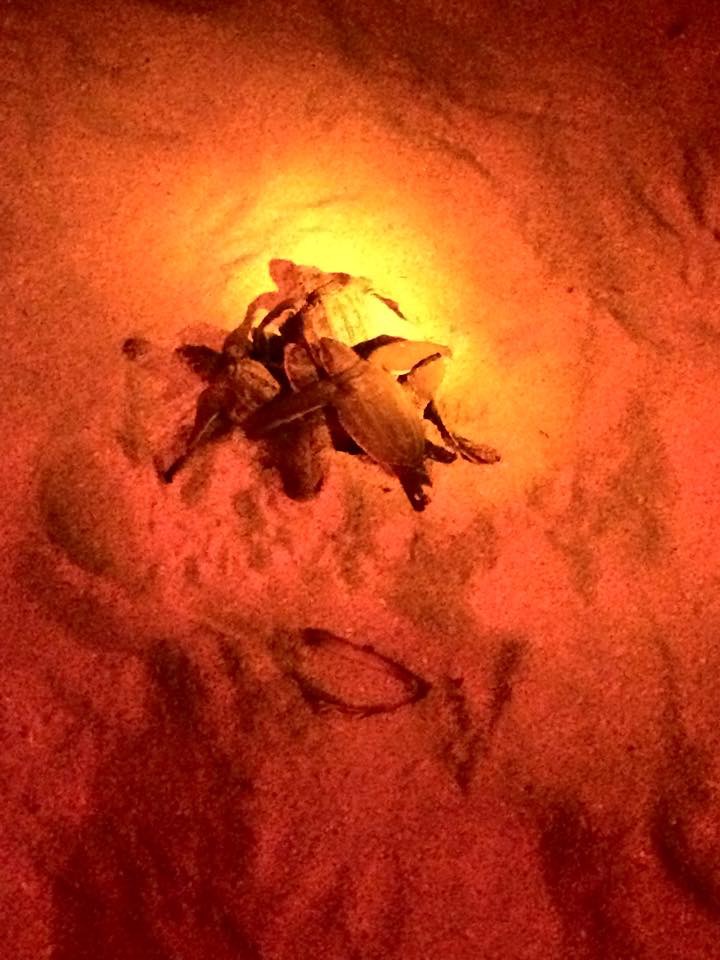 We took a couple of bus rides, to St George's the capital to get money from the ATM, and to a large supermarket. We hope to see more of this beautiful island, especially St George's, to get in some hiking in and to explore some of the mountains and waterfalls when we return in mid-August.
On Monday we motored back to Grenada Marine, three coves up along the coast, to get Vega hauled out. She had her bottom pressure hosed to remove the thick growth of marine life that has been thriving on her hull for the last five months in the Caribbean.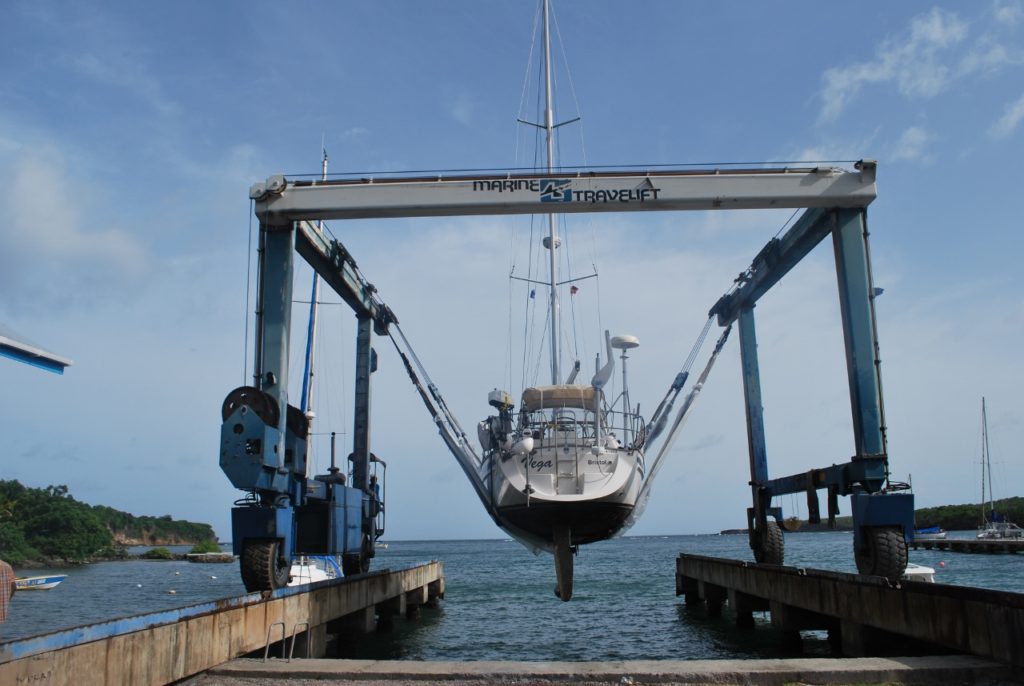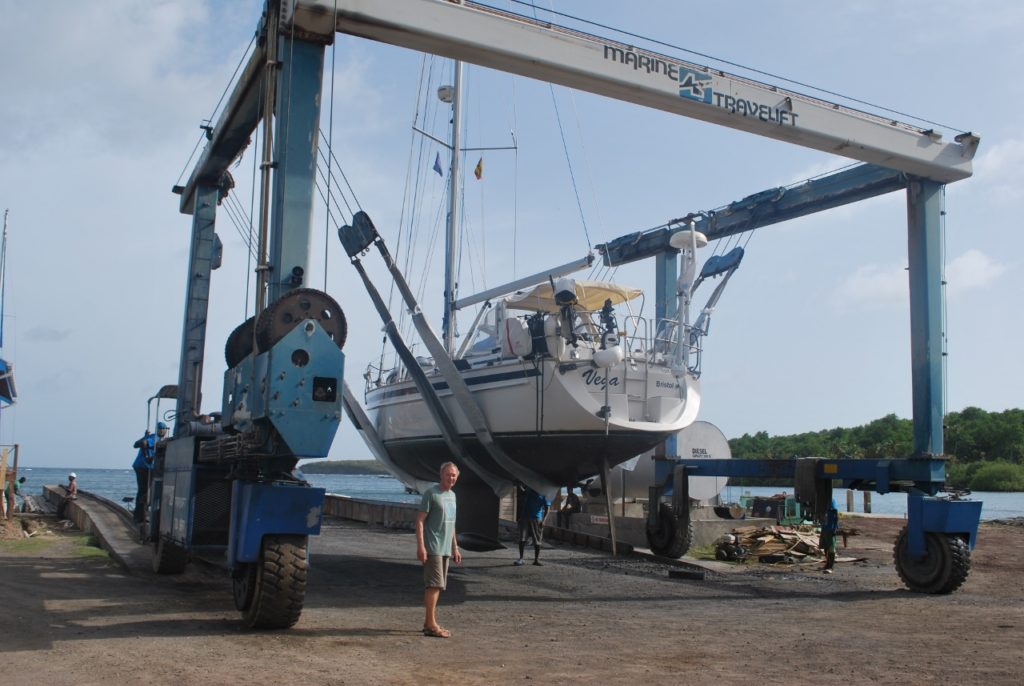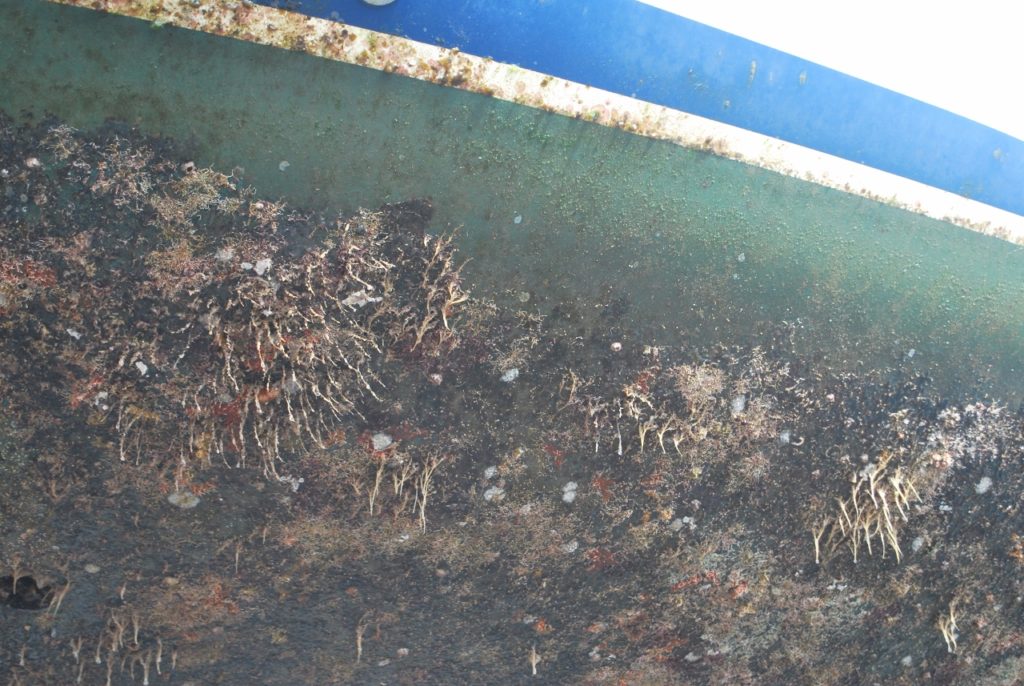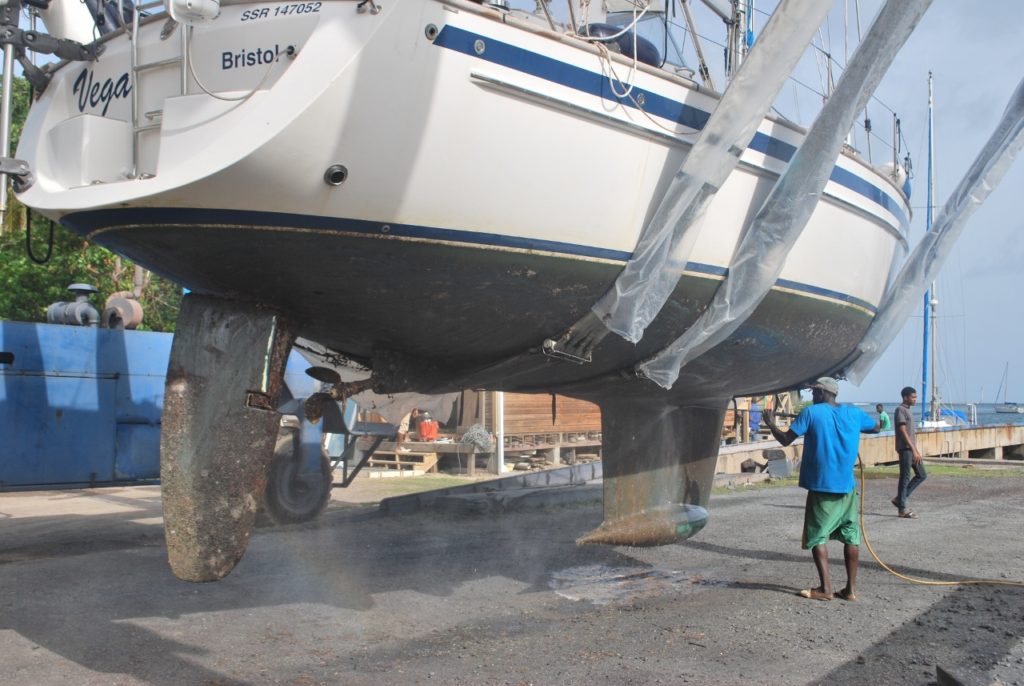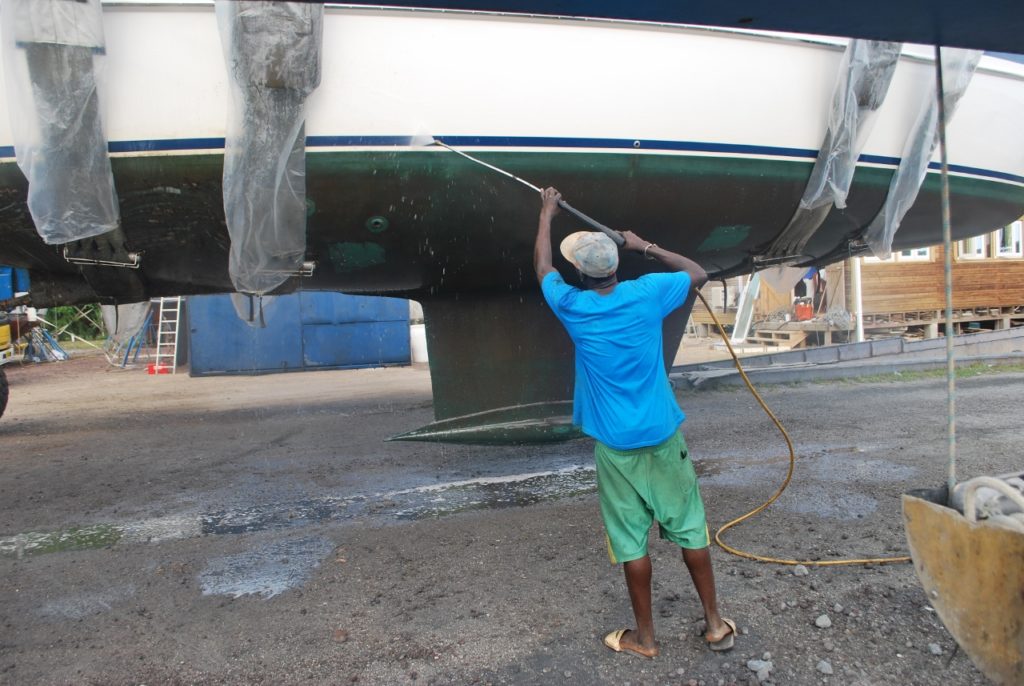 We spent a day finishing clearing out and cleaning Vega, and seeing the rigger, the sailmaker, the electrician, the marine mechanic etc. Rather than sleep on the boat, up on stilts in the boatyard, we had booked into a hotel in the next bay. We didn't get much of a chance to enjoy the gorgeous location, right on the beach, but on the last morning I had a chance to swim in the sea and enjoy the beauty of the Caribbean. Now we are going home …….
Wednesday 17th to Saturday 20th August
Back in Grenada the heat and humidity hit you coming off the plane. The taxi drive from the airport was through the familiar, green, lush, densely wooded hills of Grenada, with colourful houses dotted along the road and about the hillsides. Vega was waiting for us in Le Phare Bleu marina where she had been taken by Anita and Mark of Island Dreams, the boat management company who were keeping an eye on her whilst we were away and who ensured that she was ready for Nick and Mazz's honeymoon. It was lovely to be back.
The next morning I woke up feeling really low and homesick… what was I doing here?  On checking my messages there was a reply from Jayne on Delphinus, now anchored in Mount Hartman Bay down the coast, that they were going to the Full Moon Barbeque that night. Randy and Beth in a neighbouring boat, Moreahme, in the marina were friendly and welcoming as ever. The sun was shining. I started to feel more cheerful.
That night we took the dinghy round to the next bay for the Full Moon Party, ate barbecued fish and chicken and listened to a band, the Pirates, made up of cruisers and with an exceptional tenor sax player. Jayne pointed out how that night you could, unusually, see all at one time the six planets visible to the naked eye: Venus, Mars, Jupiter, Saturn, Mercury and, of course, Earth. The star Vega was also there, high up in the sky, as well as a brilliant full moon.
Practically everyone here has had Zika virus and have been ill with fever, headache, aching, rash and extreme lethargy. We are now sleeping under a mosquito net (I realise that they are daytime biting mosquitos) and trying to remember to apply insect repellent. Its name comes from the Zika Forest of Uganda, where the virus was first isolated in 1947, so now you know!
Meanwhile there are concerns about a storm developing in the mid Atlantic at the same latitude, 12 degrees North, as Grenada that may be developing into a hurricane that could reach Grenada by next Wednesday. We hope not and that it will dissipate or head north but plan to have Vega hauled back out again at Grenada Marine if it looks as if it is heading this way. The last time Granada was hit by a hurricane was Ivan in 2004, which caused significant damage, so we are keeping fingers crossed.